Early on Christmas Eve day we cleaned our carpets, and well one thing led to another and this is the result.
Here is the TV area,
this is the new dining area,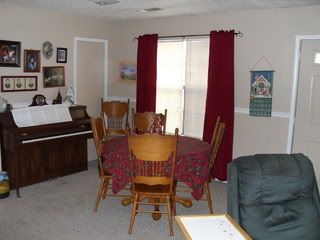 this is a new "sitting" area,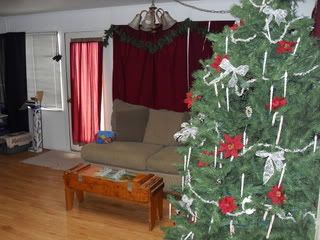 from another angle,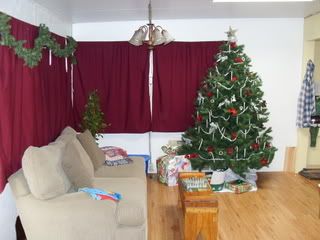 here is DS's "space" - this is temporary right now (isn't everything in my house that way?) while Nannie is in his old room.
He has lots of room to play and a little more privacy since we won't be eating in his room all the time!
What do you think?