I recently had an idea for a blanket and made one with my 6yo grand son. He loved it!
I laid him down on a piece of white fabric (I used a white sheet) and traced the outline of his whole body with a sharpie.
Then I let him color himself in with permanent crayons.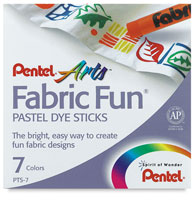 I had him pick out fabric for the back. He chose this...
Then I sewed it all up with batting in between and tacked it in a few places.
This is the result.

It looks like he has the measles or chicken pox in this picture, he doesn't. I just had a phone camera in a dark room. LOL. It isn't really showing by the look on his face, but he loved his new blanket.

I was fun and easy to make.
I'm going to make another one with a 5yo friend for his birthday.
They are definitely one-of-a-kind!